Affiliate marketing? People look at you quizzically when you tell them that is what you do to make money. Most people have no idea of what affiliate marketing is. They just can't wrap their minds around the idea even when you explain it to them.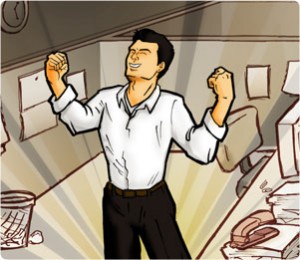 Most will ask how they would start affiliate marketing and how they would choose a product to promote?  This is a common question that has an easy answer. Research your desired niche products and see what kind of demand is there. Use the Google keyword tool to choose a niche that has a lot of monthly searches – over 40,000 searches a month is good enough to get started. Make sure you have enough interest in providing your customers with as much helpful information as you can. If you have no interest, you can still promote the products, it just won't be as fun.
Next, you will need to apply to become an affiliate through an affiliate marketing company. There are several major affiliate companies that are very highly recommended. One is Clickbank, which offers thousands of information products that people can download after purchase. Some of these products are software products that have a recurring charge and hence brings you a monthly payment without getting a new customer. Other products are solutions to various health problems. Some will teach you to learn a new skill. Some will actually tell you what the best selling products are.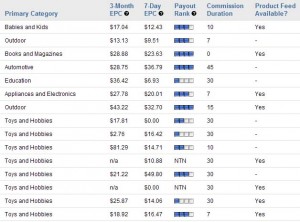 A second company to check out is Google Affiliate Network. Google has combined their affiliate network payment schedule with their Adsense payments. So if you are already getting money from Adsense this is a good fit for you.
Google has thousands of merchants. When you log in to their site, they'll give you statistics that are important to understand. There is a figure called EPC – and this means earnings per click. There is a 3 month EPC and a 7 day EPC. You'll see that the higher the numbers, the better chances you have of selling their products. They list these statistics for each merchant. They also show you the merchant's payout rank. So you'll be able to see which merchants are paying the most to affiliates. Choose your merchants wisely with help from these statistics.

A third company to check out is
Sshareasale.com. They have hundreds of merchants with thousands of products. They will deposit your earnings directly to your checking account on the same day every month. Shareasale is run by Brian Littleton, who is experienced in every aspect of ecommerce. Shareasale has many merchants to choose from and they provide easy ways to make an web page that will display products on your site. They also have some video selling options available.
Affiliate marketing is challenging, but worth all the effort you put into it. You can be your own boss and set your own working hours. Be warned though, you'll probably work twice as hard as you ever have worked. That's what happens when you get to follow your passions. It hardly seems like work.