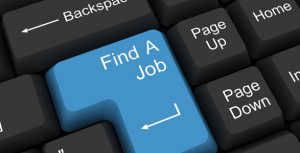 The number of online resources to help in the job search is expanding and creating a very valuable tool for people looking for work. They have the advantages of being available 24 hours a day and of being constantly refreshed as new jobs come onto the market.
Online Resources Convenient For Employers
Employers are becoming aware of the resources and find them convenient in matching the qualifications of applicants to their particular needs. There is no charge for the majority of the services.
Among The Resources You Might Tap Are:

1. America's Job Bank, which lists job openings nationwide.

2. FirmFind, which lists job possibilities by category to make your search more specific.

3. Your state also is likely to have job listings online if you are interested in staying put geographically.
How Resources Work
The computerized systems streamline by matching your skills, abilities and work history to specific job requirements. They list government jobs as well as those in the private sector. They range from unskilled to highly technical and can be part-time, temporary or permanent.
How Can You Enhance Your Possibility Of Finding The Perfect Job Online?
Be professional in your application. Be sure you include a current phone number, address and email address. Be straightforward and accurate in listing your qualifications. Be thorough and use correct grammar and punctuation.
Create An Online Account
Create an account that will enable you to apply for thousands of jobs. When you spot something that interests you, follow the instructions on the announcement to apply. You must be completely registered to be able to see the application instructions.
Stay Current
Check on your applications frequently to learn your status and update your account regularly.
Be Available
Be certain that you are available to respond if a prospective employer is interested in your application. Remember, he has plenty of choices.