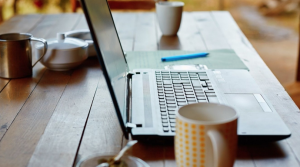 Freelance jobs can solve income problems for many people who work at home. In 2015, some 15.5 million Americans were self-employed, according to Bureau of Labor statistics. By 2020, the number is expected to rise to about 60 million – more than 40 percent of the total workforce.
Freelance Jobs Online
Freelancers are doing their work at home, in coffee shops and co-working spaces everywhere. Many or the best and brightest are leaving traditional jobs to take advantage of the flexibility and autonomy in jobs of their own creation. Whether the objective is just making a side job of a hobby or making freelance the way to a living, there are resources that can be helpful.
Toptal is a freelance network of elite software engineers and digital designers from more than a hundred countries around the world. It has a screening process that weeds out everyone except the top 3 percent of talent in a number of categories. If you are selected, you know you are in company with the elite. You are allowed to decide if you want full or part-time work, how many hours and set your own rates. Toptal works with such companies as AirBnB, IDEO and JP Morgan and has a consistent lineup of interesting clients and projects.
Upwork, a union of the two leading freelance networks, Elance and lDesk, is now the largest website to find freelancers. It has more than 10 million registered users, four million clients and listings for three million jobs every year. It is a source for writers, architects, legal aides, photographers and others. Users can enroll for short-term or long-term projects, work by the hour or by the project. A chat feature, time-tracker and payment protection are part of the program.
99 Designs has its own twist. The platform is for designers and every job comes in the form of a contest. Instead of browsing through a catalog of portfolios and resumes, clients are asked to crowd source projects, set a budget and give instructions and then let designers submit work based on the project brief. At the end of a week, the client chooses the best design and pays its originator. This is a good site for designers who want to test their talents and shake up their workflow.
PeoplePerHour offers a source for all skills related to web projects, including software engineers, digital designers, SEO specialists and marketers. A tool called WorkStream simplifies the business side of the work by organizing payment, communications and management all in one place. You can browse jobs, be notified of new openings via your inbox and send up to 15 proposals without charge before you sign up for the premium plan.
This freelance source has more than 420 million members in more than 200 countries and is a leading place for learning about job-related information. It recently launched LinkedIn Profinder as a means to help freelance professionals to find jobs. Based on its enormous amount of user data, it is able to connect freelancers with strong leads based on keyword searches and companies followed.
SimplyHired has the largest variety of freelance jobs of any on this list, with information on jobs ranging from construction to concierge work. It offers help for those seeking extra work and has information on jobs in more than 24 countries, offering opportunities in 12 languages.
Freelance Writing Gigs is a job board that is updated daily with freelance writing and blogging jobs. Topics vary from technical writing to writing about such things as recipes, photography and healthcare. There are great opportunities whether you are looking to supplement your income or make freelancing you full-time work.
If you are among the millions of freelancers looking for new opportunities, check into these sites to see what's in them for you.