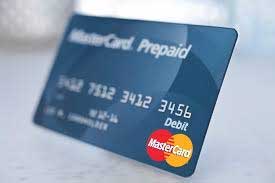 Joining other large retailers that engage in semi-banking practices, shopping giant Wal-Mart has opted to provide a card-based program for customers who may overspend their accounts while purchasing in their stores.
The world's largest retailer had teamed with Green Dot Corp., a leader in creating reloadable prepaid cards. New mobile checking accounts issued by Wal-Mart under the cooperative effort will not require fees for overdrafts and bounced checks. An $8.95 monthly fee will be charged for these GoBank accounts. The fee is waived if there is a deposit of $500 or more each month.
Accounts can be opened by purchasing a $2.95 starter kit at any Wal-Mart Store. A smartphone is a necessity, since most of the banking transactions are done through an app. Credit Bureau ratings commonly used to determine eligibility are not part of the application requirements. The idea behind GoBank is to provide options for people who don't have a lot of money and may have poor credit scores.
The kit includes a MasterCard debit card that can be used to withdraw money or make purchases. No fee is charged for ATM withdrawal services at the 42,000 locations around the country. If money is withdrawn from ATMs outside the system, a $2.50 charge is levied. A 3 percent fee is added to withdrawals outside the United States.
The new arrangement is one of several moves being made to help Americans who are still feeling the effects of the recent recession. Both Bank of America and Citibank have begun offering fee-free accounts this year.
Regulators have been looking more closely at overdraft fees, which in some instances can go up to $35 per incident. The regulators have responded to concerns by requiring banks to get written approval from a customer to provide overdraft protection, which allows a customer's account to dip below zero. Those who choose to have the overdraft protection still pay high fees. Some customers at large banks regularly rack up fees in the neighborhood of $260 a year, according to the Consumer Financial Protection Bureau.
Wal-Mart's Daniel Eckert, senior vice president for services, said GoBank was the retailer's response to customer concerns that regular banking fees are too high.