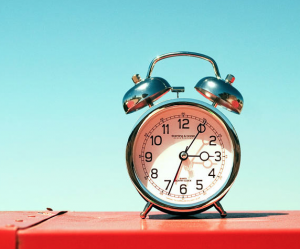 Learning a few successful habits can improve the quality of your life. Interviews with more than 200 highly successful people, conducted by Kevin Kruse, revealed several repeating themes that might be guides for others aiming for success. He talked with billionaires, Olympians and a selection of entrepreneurs. The question was simple: "What is your number one secret to productivity?" The most consistent answers included the following:
Successful Habits
Many people look to their family, friends or mentors to learn successful habits. It's better to learn from the experts.
Time Management
There are 1,440 minutes in a day and nothing is more valuable than time. Time spent can never be reclaimed. Most people block out one-and-a-half hour segments of time. Olympic gymnast Shannon Miller told Kruse that her schedule is almost minute-by-minute. Mastering minutes means mastering life.
Focus On One Thing At A Time
Identify the most important task ahead of you, the one that will have the greatest impact on reaching your goal, and work on it without interruption. Dedicate your morning, when you are most productive, to that objective.
To-Do List
Only 41 percent of what's on the to-do list actually gets done, according to research. Those unfinished talks lead to stress and insomnia and occupy your mind until they're done. Put items on your calendar and then work by the calendar in the order that is most feasible.
Predicting Future Success
You can't trust your future self. Most of us are time inconsistent. For instance, we load up on fresh veggies anticipating salads for a week, then throw away the rotting mush before the week is up. Do what you can do right now to. Look ahead and see what you can do now to defeat your future self.
Family Time
Successful people include family time, exercise and health time and time for giving back. There is always at least one more thing to do, so know where you can draw the line. Think about where your priorities lie and allocate time to what you think is most important. Don't allow work to nudge out the more important things.
Journaling
Richard Branson, who built Virgin, says a simple notebook goes with him everywhere. That's a "million dollar lesson" they don't teach in business school, said Aristotle Onassis, Greek shipping executive. Writing down things as they occur to you leaves your mind free to think of other things.
Manage Emails
Process emails a few times a day. Don't feel obligated to respond to every vibration that ends up in your inbox. Schedule time to respond to emails quickly and efficiently and then leave them to the next session.
Protect Your Time
The advice of Mark Cuban is "Never take meetings unless someone is writing a check." Meetings tend to start late, have the wrong mix of people, meander around topics and run long. Avoid them if possible. If it is necessary and you can influence the proceedings, made them short and to the point.
Learn To Say "No"
Remember that old 1,440 minutes thing. Trying to respond to every request for your time will use them up in a hurry. Screen your time and protect the minutes.
Pareto Principle
The reality that 80 percent of results come from 20 percent of activities. Those who succeed best learn which activities drive the greatest results and stick with them, ignoring the rest.
Delegate
Take the "I" out of the equation whenever you can. The question should be "How can I get this task done?" not "How can I perform this task?" The successful don't get bound up in control issues and they don't micro-manage.
Touch Things Once
Picking up a bill then setting it aside without handling it means you have given twice the time to the same objective. Try the "touch it once" approach. Deal with everything when it arises, if possible. You can then free your mind from that particular chore.
Use A Morning Routine
Many of the people Kevin interviewed shared a consistent morning routine. The successful habits varied, but repeat suggestions included a good breakfast, light exercise and mind soothers such as meditation, prayer, inspirational reading or journaling. Over the day, maintain your energy level. Don't skip meals, sleep or breaks in an effort to fill more time with productive work. Food is fuel, sleep an opportunity for recovery and breaks the way to recharge periodically.