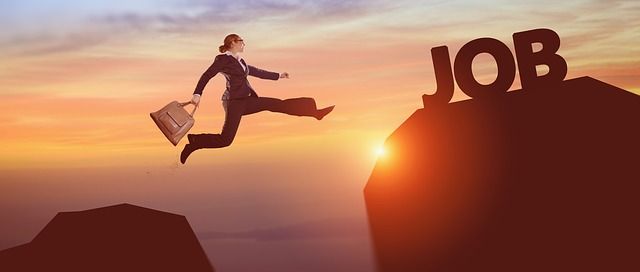 Career-planning isn't something you do once and never again. Over a lifetime of work, things change and it's to your advantage to capitalize as your options are altered. Today, the average worker will change careers (not jobs) many times over his or her lifetime.
Planning next steps puts you in charge, which is liberating and fulfilling. It involves setting goals and making plans for transitioning into a new career. The following tips can help you in the process:
Make attention to career planning an annual activity, not an afterthought. Schedule a retreat to allow you to focus on that priority, a weekend if not more if a change appears imminent. Minimize distractions and carefully think about what you want to accomplish with a change.
Map out your desired career path. Don't dwell on the past, except to reflect on your experience as a guide to what you want next. If it is just a tweak or if you plan a whole new objective, build on the past. Being fully aware of where you have been will help you map out where to go next.
Let your analysis include your likes and dislikes, needs and wants. If your experience has been less than satisfactory or the current career has become stale, plan on major change. A two-column list of likes and dislikes about your work will help you see the trend. Look at your motivations. What was important to you in your first post-college job may look quite different now. Your goals and objectives may have changed.
Consider the things you like to do when you are not working. Pastimes and hobbies are more important to some than to others. An all-consuming career can leave little time for them. Is your hobby conducive to a business? Some people make a good living out of what began as a hobby. (For instance, Paul Gauguin, the famous French painter, was a successful businessman who gave up that career in favor of painting, an activity he preferred.)
Remember that change is a fact of life. Think about your major likes and dislikes and see how they apply to a career. What do you expect from a career? Simply working until you can retire can be very unsatisfactory.
Take note of past accomplishments. Creating a powerful resume is easier if you don't shortchange yourself. A realistic record of what you did in your current career can be useful in planning what to do next. Analyze how many of the skills you now possess can be successfully transferred to another job. For instance, a news reporter may not recognize the ability to edit, research, investigation, multi-tasking, meeting deadlines and managing time and information. Breaking the job down into a bunch of skill sets may help you see what might make a good career move.
Make both long-term and short-term goals if you think a career shift would be advisable. A new career path may require additional training and education. Taking advantage of opportunities to add to your skills list is always a good idea, whether a career change is imminent or not. It may take some planning to supplement your training if your decision takes you in a whole new direction. Look within your present company, local universities or colleges and online training opportunities to achieve your goals. Plan your finances to cover additional education if necessary.
Researching career opportunities might give you a sense of direction. Don't be afraid to look beyond your current field, especially if you are feeling stale or unfulfilled.
Career planning can have multiple benefits, from goal setting to job changes, that lead to a more successful life. You'll find yourself better prepared, whether there is a job shift involved or not , and the benefits will flow over into all aspects of your life.