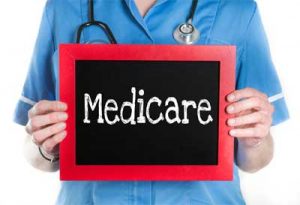 Medicare Benefits
Learning about the benefits of medicare can be a daunting process. In the words of Jaryn Laengrich, chief service officer at Cariloop, a Medicare service to help people caring for elderly persons, it is a "sprawling, complicated piece of law" that can be baffling. She notes these little known medicare services that the eligible may find useful.
Medicare Annual Wellness Screening
Medicare benefits allow you an annul wellness screening by a primary care physician. The objective is to prevent illness where possible. It includes an extensive appointment with a thorough review of the patient's medical history. An Alzheimer's screening is part of the exam if the physicians thinks it necessary. The wellness screening is offered through Part B.
Alcoholism Screening
Screening and counseling for alcohol misuse. Widowers over the age of 75 have the biggest problem with alcoholism, according to the National Council on Alcoholism and Drug Dependence. More of those in this demographic are hospitalized with alcohol-related problems than for heart attacks. Annual screening is allowed by Medicare, if performed by a primary care physician. Four counseling sessions will be compensated, as well.
Balance Screening
Falls are a serious problem among the elderly. Medicare B will pay for 80 percent of a thorough screening to determine if balance is a problem and what might be the cause.
Obesity Counseling
Those enrolled in Medicare Part B. who have a body mass index score of 30 or higher may receive counseling in a primary care setting. The program also will pickup a major part of the cost of bariatric surgery aimed at reducing obesity. The amount depends on a patient's Medigap supplement plan.
Shingles Vaccination
Shingles is a painful and distressing disease that can strike anyone who had chicken pox as a child. The coverage is included in Medicare Part D, which provides for medications.
Diabetes Self-Management Training
Medicare pays 80 percent of the cost of 10 training sessions, including one one-on-one visit with a specialist. The remainder are small-group sessions. The intent is to improve diabetes management. The disease can be debilitating and cause severe effects.
Hearing Tests
Although Medicare won't pay for hearing aids, it will cover examinations to determine hearing loss. Efforts to get hearing aid coverage have failed to pass muster in Congress because of the scope of the problem. An estimated 37 million Americans suffer some hearing loss, but only 30 percent need hearing aids.
Hospice Care
Many Medicare recipients are not aware that they are eligible for end-of-life care. It is focused on palliative treatment, and is available only to those who are believed to be within six months of death. The patient must agree to forego treatment aimed at curing. Care usually is provided in the patient's home and involves a team that includes a physician, nurse, social worker, chaplain and volunteer. The objective is to provide as much comfort care as necessary for the patient in his or her final days.