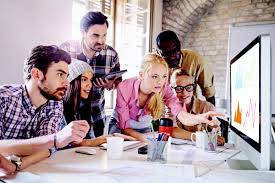 When it comes to personal finances, today's Millennials tend to shy away from the usual investment markets to a greater degree than other age groups, according to research by Wells Fargo.
The bank surveyed more than 1,700 individuals relative to financial literacy and opinions about the investment markets. Twenty percent of those in the Millennial age group (20 to 36) said they would never invest in the markets. Another 53 percent said they would be uncomfortable making such investments.
That raises concern among the experts that the Millennials won't be ready for retirement when it rolls around. The prevalence of student loans in the age group is a factor. The average debt is now $34,144, up 62 percent over the past 10 years. Repayment often runs well into the prime earning years.
Wells Fargo devised a Positive Financial Indicator to determine how well an individual is faring financially. The five attributes of those in good financial shape are: Having enough money to put some into savings; saving specifically for retirement; a perception of being in control of finances; taking an active role in setting and achieving goals; and the ability to pay monthly expenses without strain.
Those who score higher on the indicator tend to be happier and more confident about finances, the bank found.
The survey also indicated more healthy attitudes among the Millennials who communicate with parents and grandparents on financial issues.