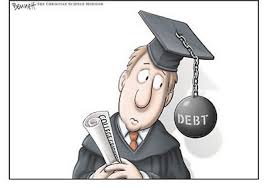 Going back to school has become a strategy many people consider as the country slowly climbs out of the economic slump that began in 2008. More education equals more skills and for some, it has been the answer to the near-impossible job situation. There are those in the employment pool who never have been employed since the recession began and there is a logical supposition that going back to school could help.
But using more education to either make yourself more attractive in your original field of work or to move into a new job sector should be undertaken only with care. Especially if you have a family to support or other significant financial obligations, you should consider whether more education would really be worthwhile.
Experts offer these suggestions to consider before taking serious steps toward a return to school:
Find out if you are eligible for aid. Some programs are specifically aimed at adults. There may be more opportunity for an older, independent student than a recent high school graduate. They may be allowed to borrow more for educational purposes. Older students are not obligated to use their parents' income as a qualifier. To find out what the eligibility rules are in your area of the United States, visit www.fafsa.ed.gov.
Go to the institution you plan to attend for specific information. Most adult students are interested in proximity when choosing a school. Arrange a personal visit to the financial aid office and discuss opportunities for grants or scholarships. People in these offices can steer you in the right direction and can provide applications for the most commonly used resources. With a better understanding of the various grants and scholarships, you'll be better prepared to determine if more education is advisable for you.
Determine how quickly you could repay loans. Borrowing is a fact of life for most students today. Young students have a lifetime to repay, but an older student does not have that luxury. Knowing beforehand how student loans will fit into your financial profile is very advisable. If repayment might last into retirement, you may want to think twice. The closer to retirement you are, the less you should borrow, as a general rule. For many professionals, the lure of launching into a new career path may be enticing. A return to class may be very stimulating to some who enjoy study, but be certain your plans make financial success before signing up.