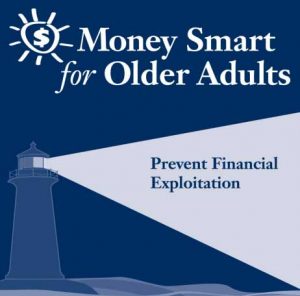 Older Americans are prime targets for financial exploitation, both by people they know and strangers. Financial experts label it "the crime of the 21st Century." In 2010, the losses amounted to at least $2.9 billion.
With more than 57 million people over age 60 in the country (2010 census) it is a growing problem.
Mild cognitive impairment associated with aging is a factor that allows the elderly to be victimized. They may lack the ability to make sound financial decisions without help.
Though it is well recognized, the problem of financial abuse of the elderly remains "under the radar," experts say, because cases are complex and are hard to investigate and prosecute. The situation is even more serious for old people because they are limited in their ability to recoup losses. The result may be loss of ability to live independently, decline in health, broken trust and family dissolution.
The best solution is prevention. Being aware of an elderly person's finances and protecting them against theft is paramount. Planning ahead and managing money according to needs is essential. In the case that something appears to be amiss, early reporting helps facilitate recovery.
Some trusted individual should be granted executor of their finances to enable him or her to act in financial matters for an elderly person if he or she becomes too disabled to handle their own money.
Additional information is available through the Consumer Finance Protection Bureau or by visiting Consumer Finance.