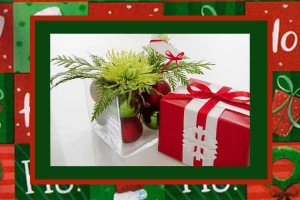 Save more for the holidays. Shop online —wisely
Faced with the fallout from a lingering bad economy, many online merchants are offering deep discounts on the most-wanted holiday gift items, often throwing in free shipping with low or no spending threshholds. The holiday promotions began before the masks were off the Halloween trick-or-treaters. Lands End was one of the first, with a $40-off deal on orders of at least $100 and free shipping if the tab goes over $50.
Nearly 93 percent of online retailers say they will offer free shipping at some point through December, says the National Retail Federation. A good number of the merchants say the promotions will be more tempting than last year. Shoppers put off by the sense of a very slow move toward a robust economy will want some special deals to prod them into digging into their pocketbooks, experts say. The Federation says it expects the average shopper this season to do about 36 percent of his buying online. Last year, the figure was 32.7 percent.
Some online retailers such as Walmart, are offering not only expanded free shipping for those who purchase at least $45 in goods, and they have online-only bargains that can't be found in stores. A spokesman for Bradsdeals.com predicts all-time low prices on televisions, computers, cameras and tablet computers.
In what has become a well-entrenched custom, the holiday online shopping frenzy is expected to launch on Black Friday, the day after Thanksgiving, with more to come on the following Cyber Monday.
Shoppers can multiply their holiday shopping benefits by following these tips from the experts:
MONITOR DAILY DEALS
Sites such as Groupon.com, Eversave.com, Living Social.com and PlumDistrict.com offer half-off buys from a variety of online dealers. For example, Groupon recently offered a $40 Body Shop certificate for $20.
KNOW RETURN POLICIES
Not all online merchants allow to return an item in-store. Find out up-front and save the hassle.
COMPARE PRICES: Begin your shopping with a Web search of the particular product you have in mind or consult a comparison site such as Bizrate.com or PriceGrabber.com
READ PRODUCT RATINGS
One of the great advantages of online shopping is being able to access websites that include customer ratings of products.
AVOID SHOPPING CHARGES
Many retailers recognize shipping costs as one of the deterrents to online shopping. They offer ways to get around them. Amazon.com offers free "SuperSaver" shipping on orders over $25, although the deal doesn't apply to all products. Some of the free-shipping offers are tied to a spending minimum . Freeshipping.org can be a guide. Some online dealers offer a buy-online, pick-up-in-the-store option, eliminating the shipping charge.
USE COUPON CODES
Among websites that can give you information about money-saving coupons are RetailMeNot and Coupon Cabin. Some sites will accept more than one coupon code per order. For the best savings, compare coupon offers between a couple of sites. There are many combinations, so do the math.
GO SOCIAL
Many major online merchants are offering more money-saving offers via Facebook and Twitter. Get on the "Like" or "Follow " lists of your favorite retailers.
GET CASH BACK
Ebates.com, ShopatHome.com and FatWallet.com and other cash-back websites earn a small commission for referring shoppers to online merchants. They then share that commission with shoppers who buy. Start with one of these Web pages and then click on the merchant with whom you would like to shop. Not every merchant works with a cash-back site, but many do.