Are you wondering how you can watch Star Wars Movies at home? You could buy the popular video series from Amazon, but that would cost you up to $100. You can't watch it on Netflix, Hulu, or HBO or M-GO. The easiest and cheapest way is to use a sell and buy back system offered by a new service called VidAngel
All Star Wars Movie Links
You may be wondering if it is legal to watch movies through Vid Angel. It is completely legal. You are buying a video from VidAngel, then when you are done watching, you sell it back to them. It is all seamless and easy. This service is becoming one of the web's most popular video streaming companies out there.
Media Trivia For Star Wars
Do you know these interesting trivia facts about Star Wars? From who was offered the roll of Hans Solo to how much the voice of Darth Vader cost, these fun facts will brighten any fan's day.
The Future Of Star Wars
Colin Trevorrow, the director of Star Wars Episode 9, attended the Sundance film festival. He said that the next Star Wars may be filmed in space. The film is set for release in 2019 so this may be a real possibility.
Iconic Historical Star Wars Poster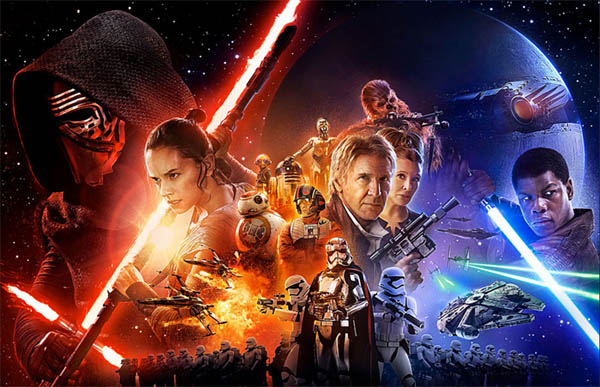 Go to VidAngel and enjoy all the Star Wars Movies.
Save