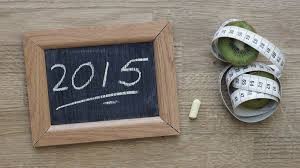 Fewer than one in three Americans will resolve with the beginning of the New Year to get their personal finances under control. That's too bad, because the experts tell us that making changes in money management is easier than losing weight or dropping a tobacco habit.
If you are among those who, according to the sixth annual Fidelity New Year study, are determined to take on more productive financial control, there are approaches that will increase your chances of success. (The Fidelity study showed that three in four who made the resolution in 2013 saw progress toward their goals. And about one in four achieved all the aspects they opted for.) Here is the advice from experts:
1. Save money. Before anything else, set up an emergency fund. Most financial planners advise that three to six months' salary should be in reserve in case of unforeseen life events, such as a medical emergency or costly car repairs. Put the money into a reserve that isn't easily dipped into, such as an online savings account. Then resist the temptation to use the reserve for discretionary purchases.
2. Pay down debt. Start with the highest-interest account and add a little extra to each payment. If you come by a lump sum, advise the lender that you want to apply it to the loan principal. That means interest savings.
3. Look for ways to supplement your income. Avoid the hype of multilevel marketers who want you on board. But if you have a skill, a hobby or specialized industry knowledge, try to find a market for it. Sell unnecessary possessions on eBay or put your artistic creations on the Etsy outlet.
4. A budget is crucial to your success. Review your checkbook for several months and see if you can pare. Order a free credit report from one of the three reporting agencies. They will provide one a year. Use the information to plan which accounts should be paid off first.
5. Every member of your household needs to understand the elements of your finances. According to the experts, this is an area that often is neglected. If you are planning to marry, make a thorough financial review part of the pre-planning. Plan together exactly how you will handle more than one income and try to develop a shared vision of how you will approach spending, debt and other issues.
6. If your employer has a program for matching savings, take advantage of it. See if your bank or credit union offers free or low-fee financial planning. Ask if there are ways you can get better earnings from your savings and investments. Opt for an automatic savings deduction from your paycheck to help you keep your resolution. Contribute the highest amount allowed, if possible, to retirement accounts or other plans designed to give you tax advantages.
7. Have your records in good order so you can file taxes early. Apps such as Mint can be useful in keeping your financial data organized and track things like daily spending.
8. If you resolve to spend less, that's nice, but not easy to conform to. Better to give yourself an allowance and stick with it. Study your budget and all aspects of your finances regularly to see if you can spot places to cut. For instance, are you paying more for insurance than necessary? Get a professional audit to see. An energy audit may offer suggestions for cutting costs in that category. Websites such as our site can give you hints about day-to-day expenses.
9. If you have time and energy, use them to improve your earning power. Take classes, which may be tax deductible, or investigate the job market to see if you can ease up the ladder. Learn about investing money in stocks and bonds. Or invest in your own business if that is feasible.
10. Set up your computer for automatic bill paying and automatic withdrawals for savings and to meet other financial goals. A financial program such as Quicken can provide an ongoing updated picture of your finances.
With all this in mind, get ready, get set, resolve to make 2015 your best financial year yet.